Teen Driver Challenge

The Teen Driver Challenge teaches techniques and lifesaving skills used by professional drivers in a "hands-on" driving environment. Students learn vehicle dynamics, safe driving practices and responsible decision making through the classroom and driving exercises. Students participate in "The Seatbelt Convincer" (an interactive simulator) geared towards simulating a 5-7 mile per hour crash.
To qualify you:
Must be between the ages of 15 and 19.
Must have a learners permit OR a drivers license.
Must have 60 hours minimum of driving experience with a parent/guardian prior to taking the course. The Teen Driver Challenge is for advanced techniques and we expect each student to come in with some knowledge and experience driving in order to take away as much as possible from the course.
Must provide a vehicle to utilize during the driving portion of the course.
TDC is a two-day course with both classroom and driving components. Teens must be present for both consecutive days to receive a certificate of completion.
The certificate may be turned in to your insurance company for possible discounts.
To register for a class online please go to https://leesyal.org/registration.  If you have any questions regarding the Teen Driver Challenge please call (239) 561-TEEN (8336) or email teendriverchallenge@sheriffleefl.org.
Class on Fridays (5pm—8pm) and closed course driving on Saturdays (7:00am—10:00am) held at:
Lee County Sheriff's Office Miromar Community Outreach Center
10801 Corkscrew Rd., Estero, FL 33928
And
Edison Mall Community Outreach Center
4125 Cleveland Ave., Fort Myers 33901
Teen Driver Challenge Photos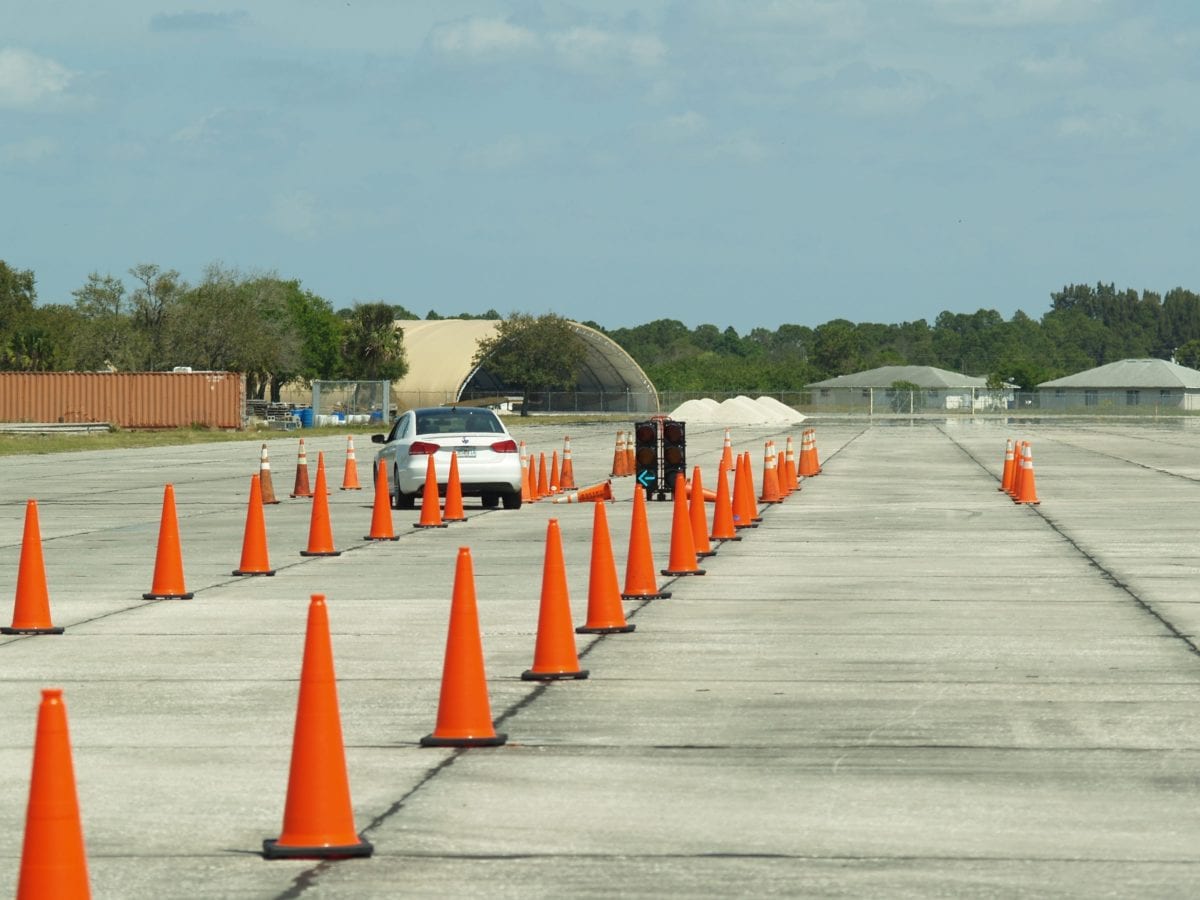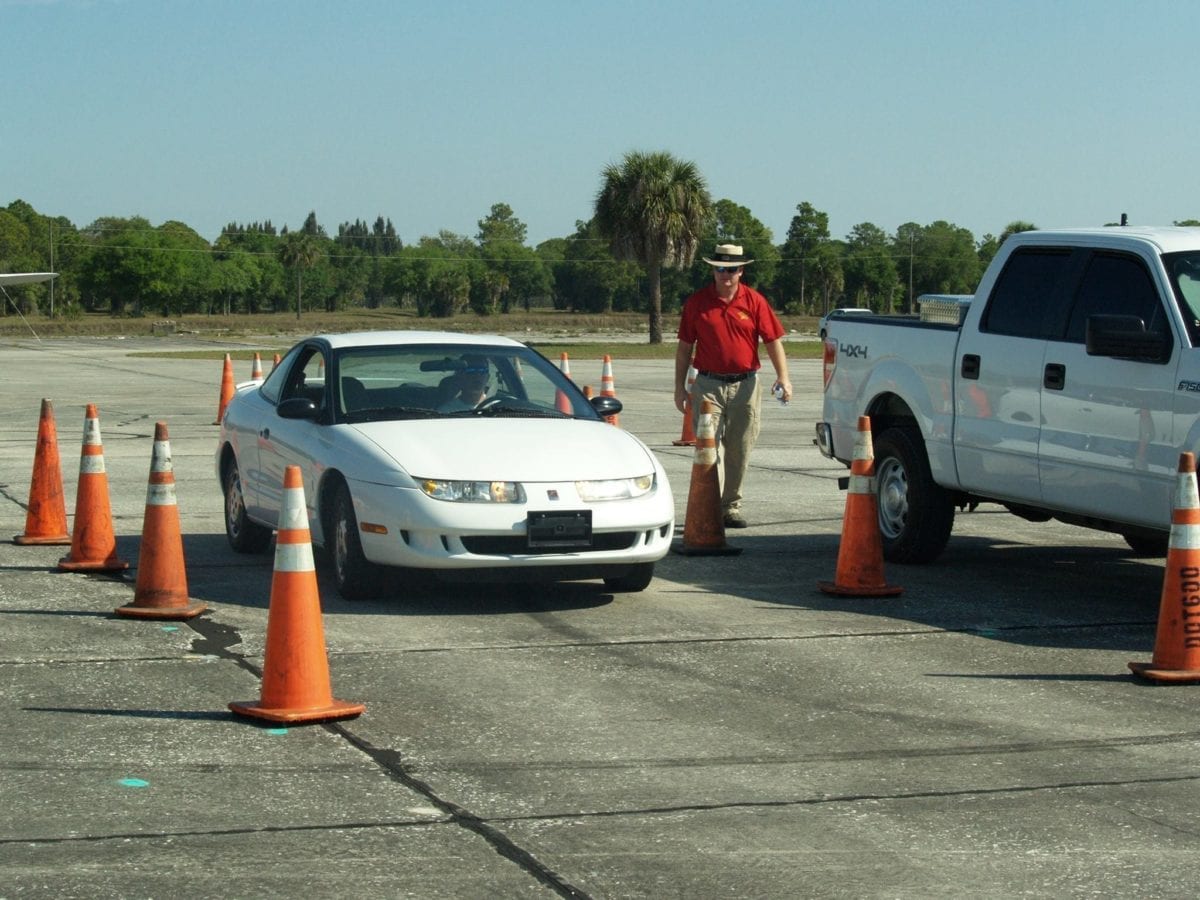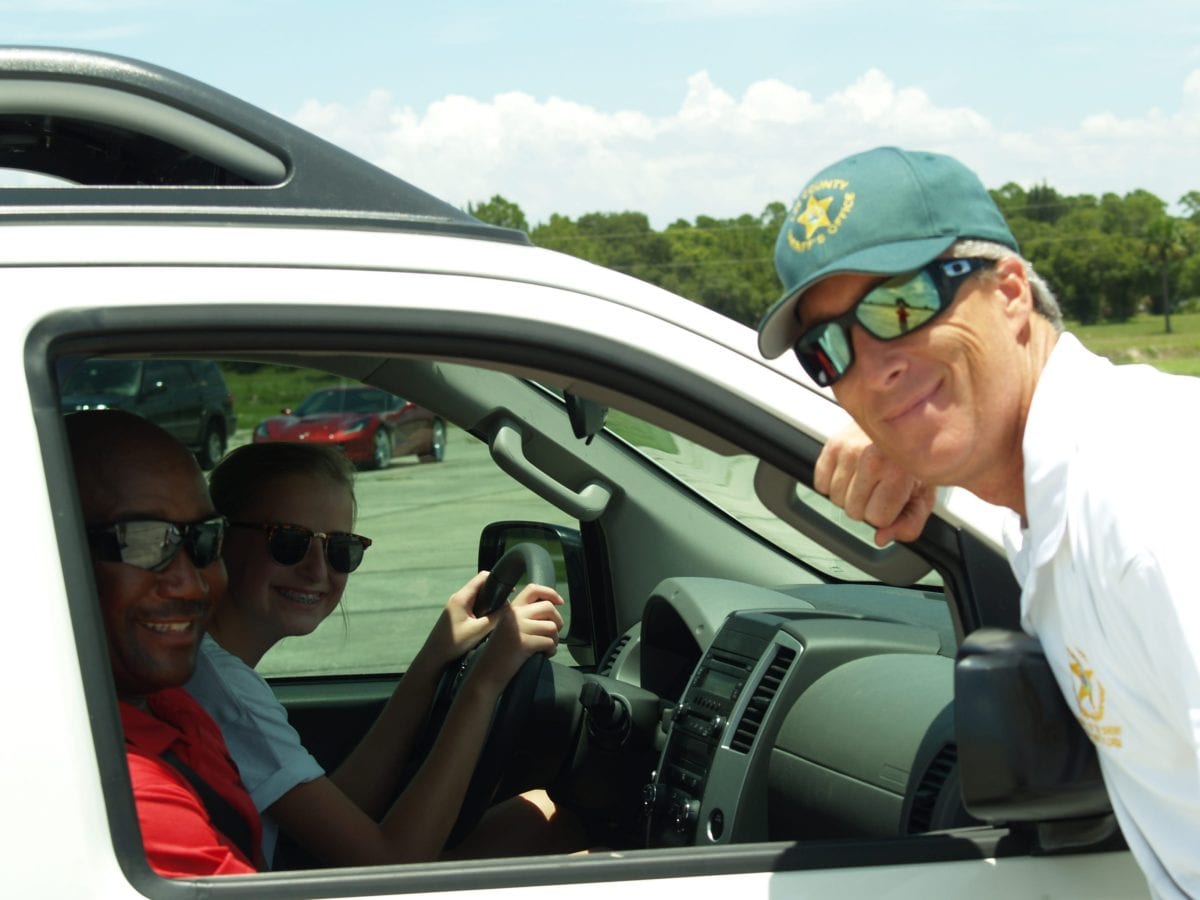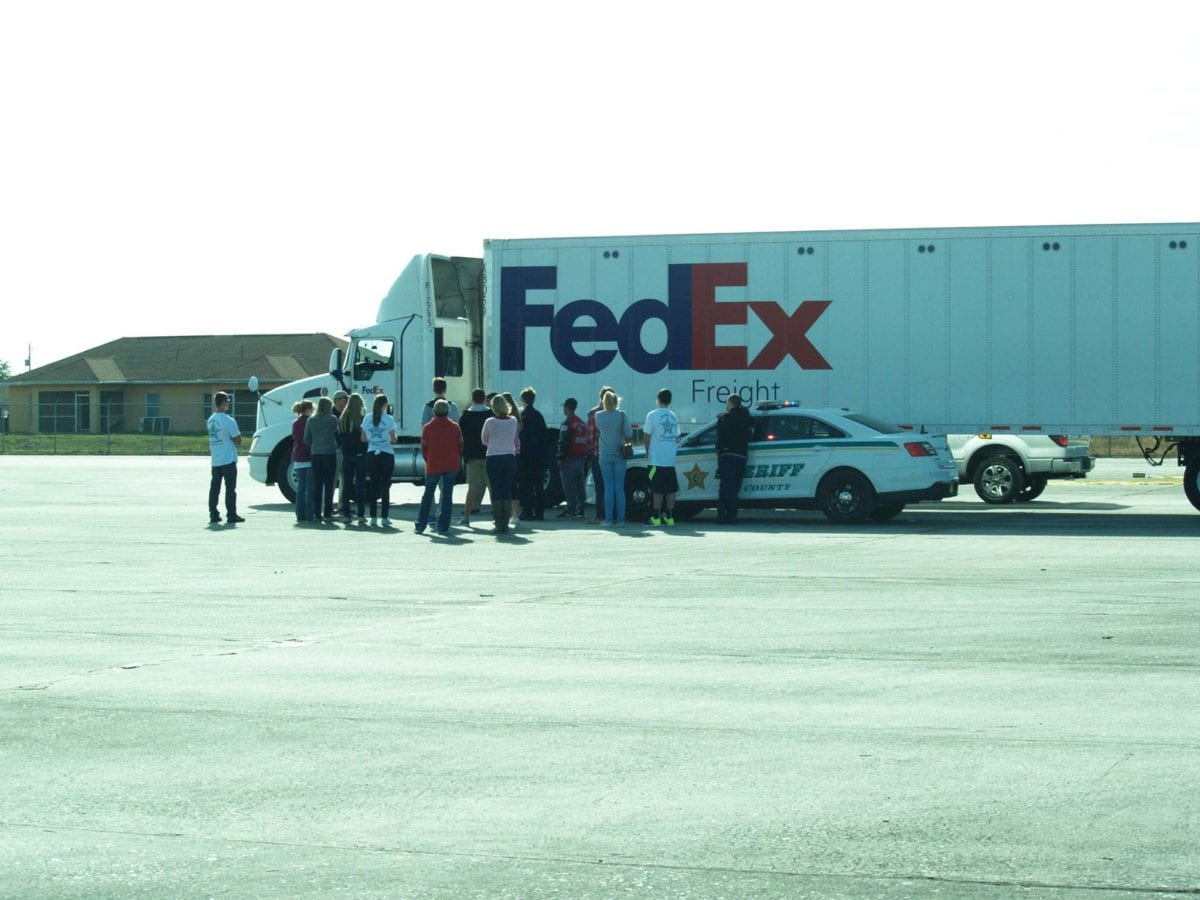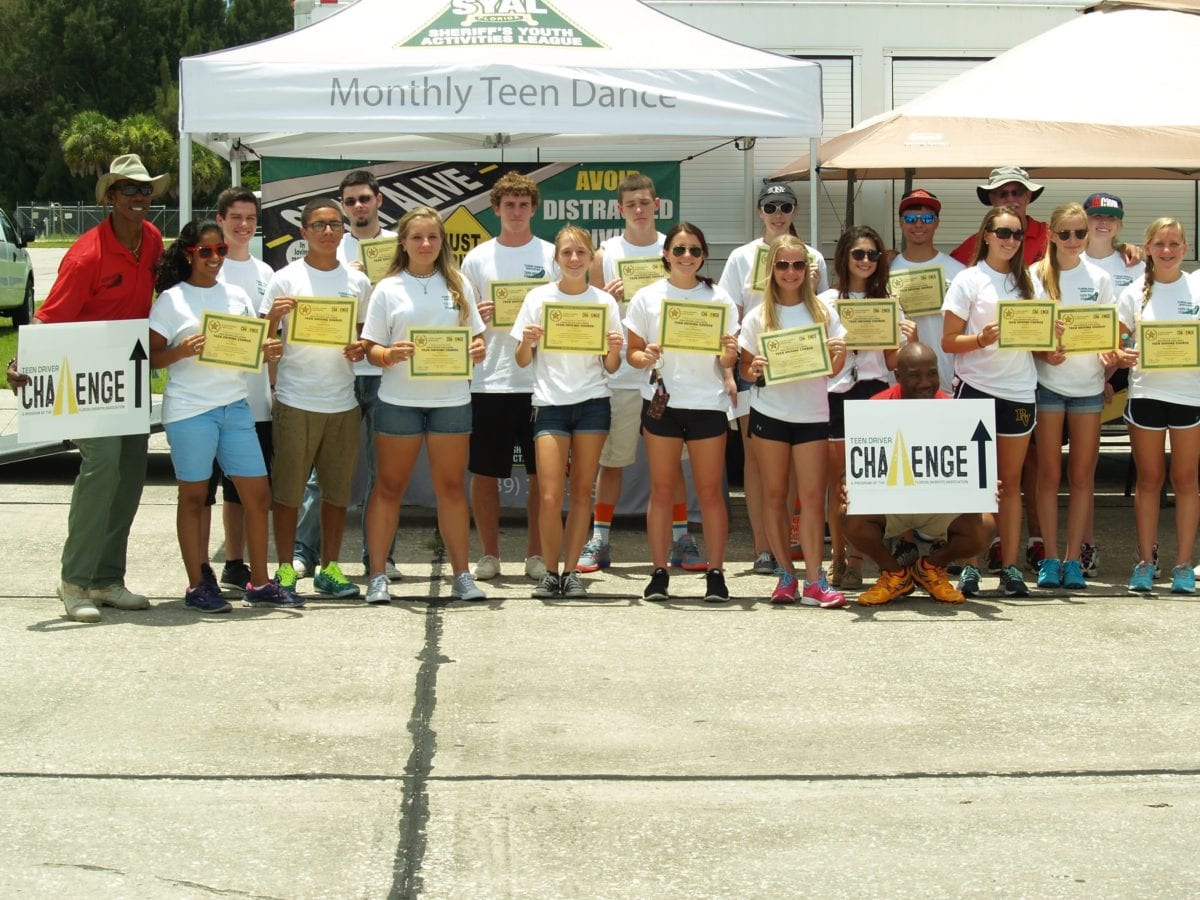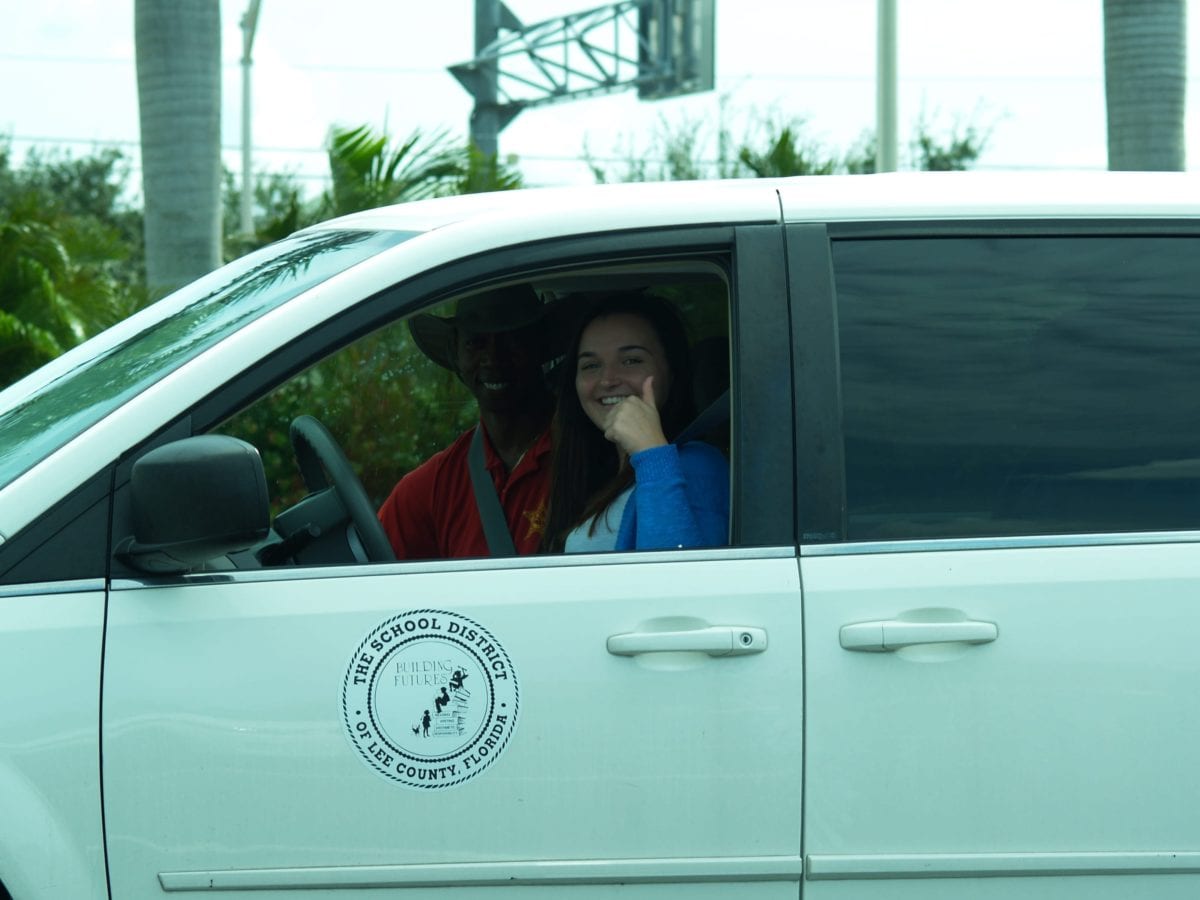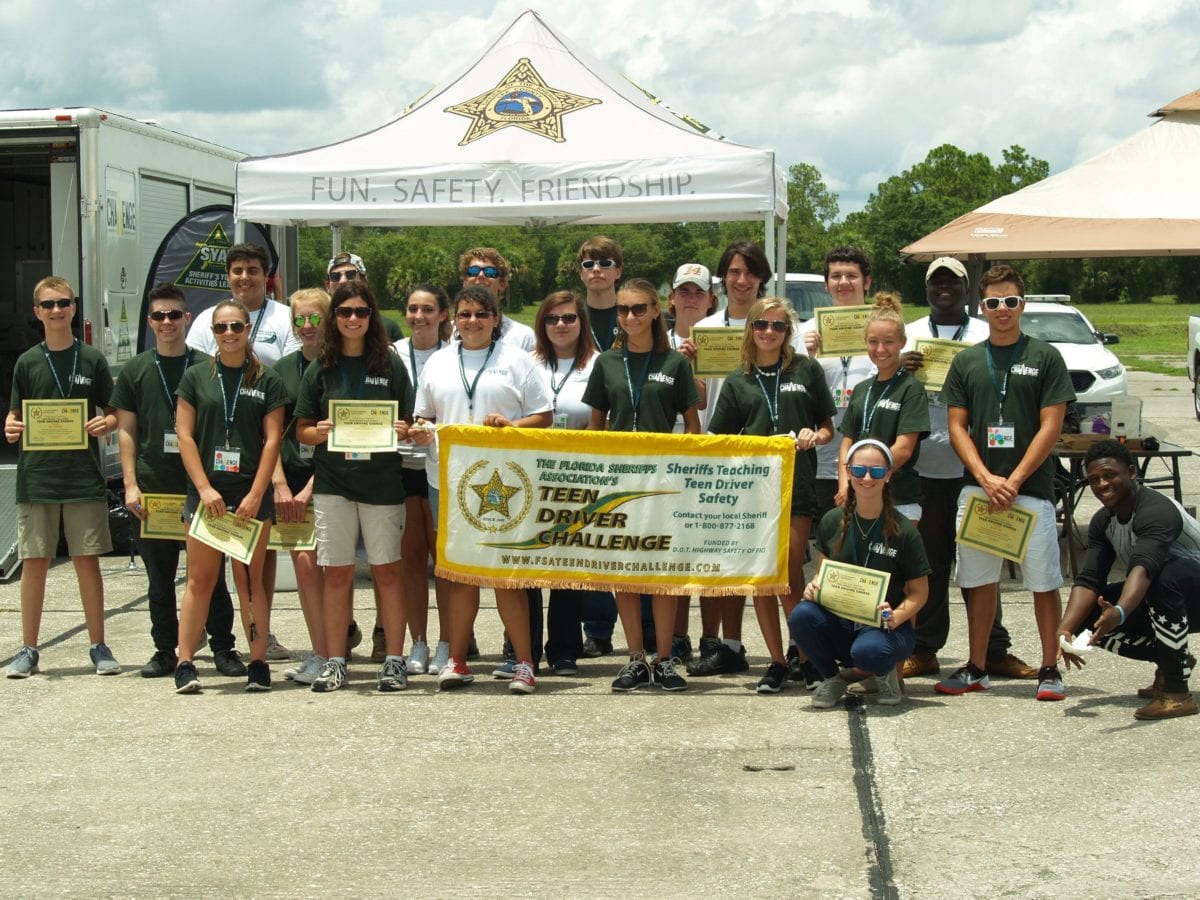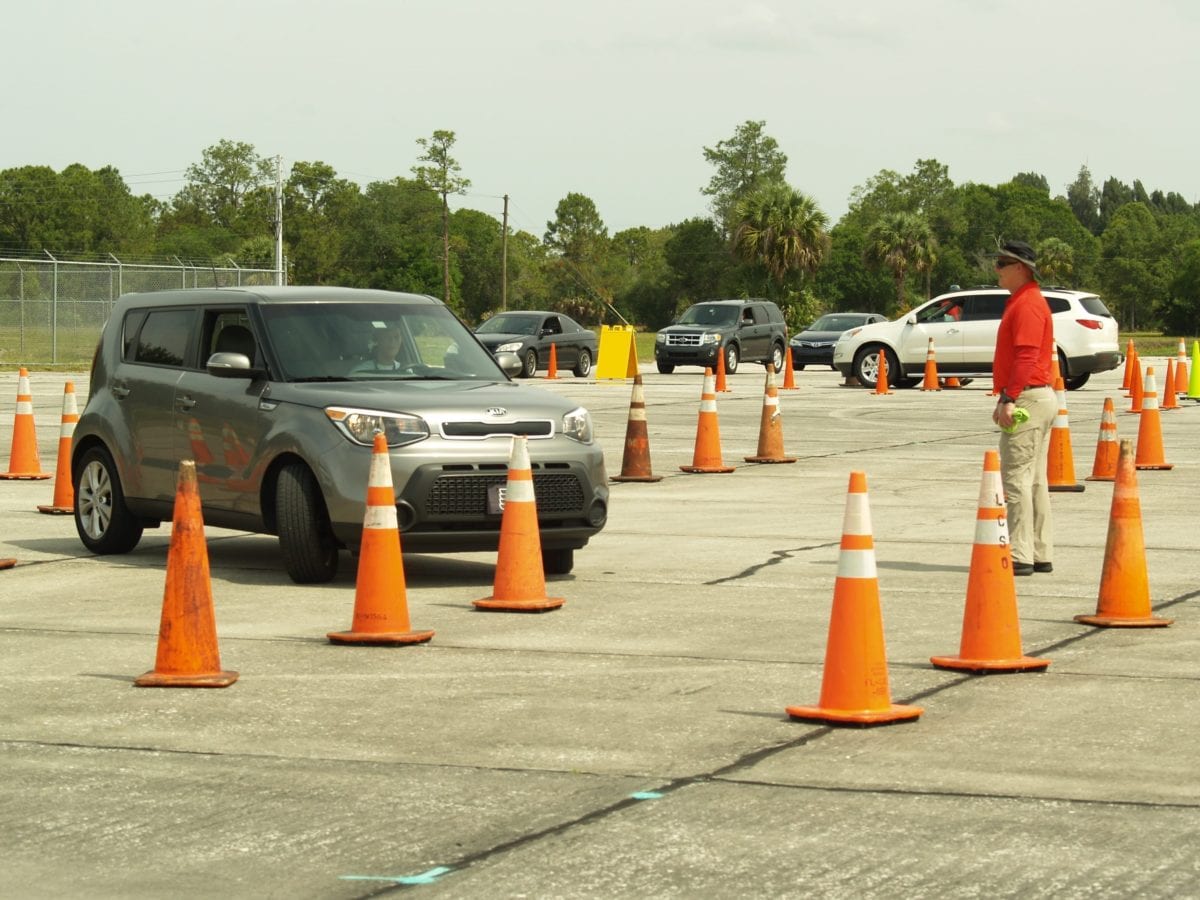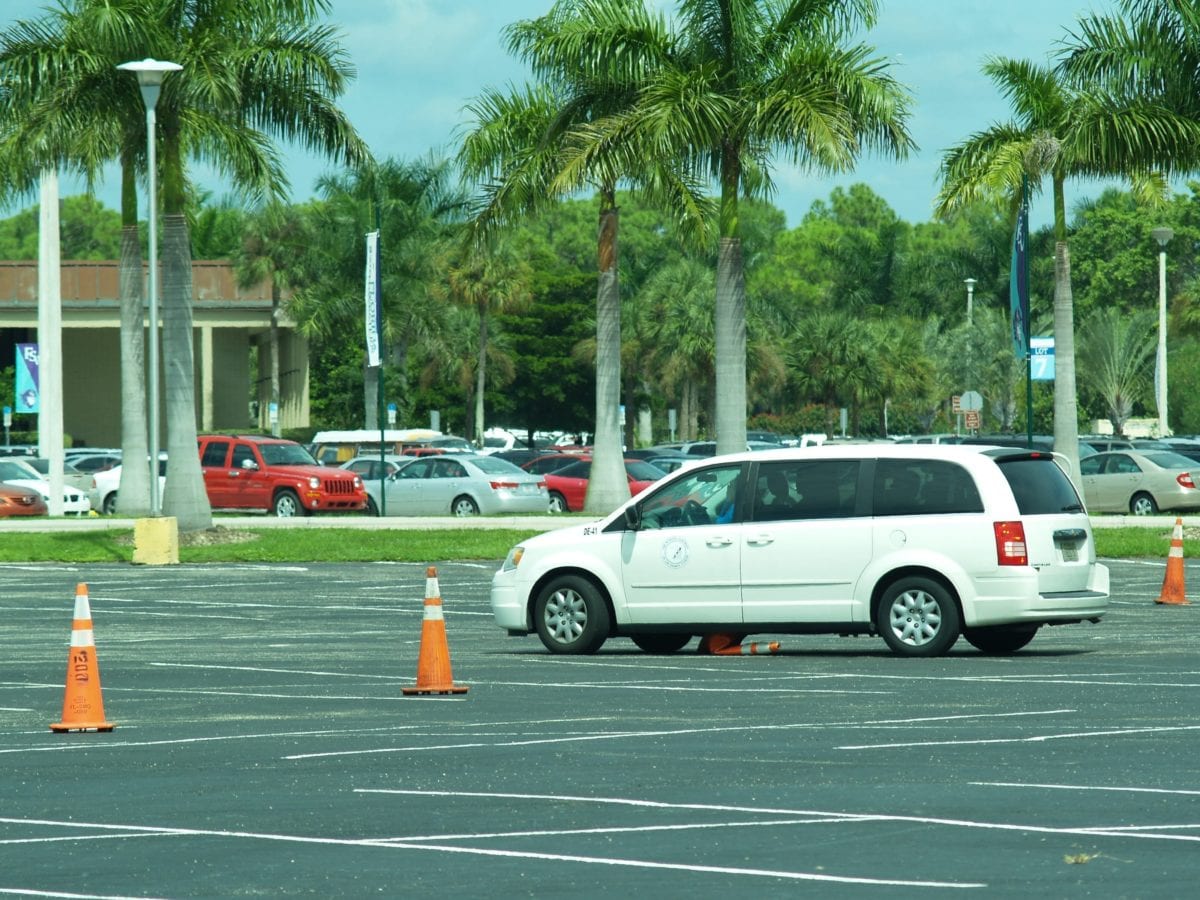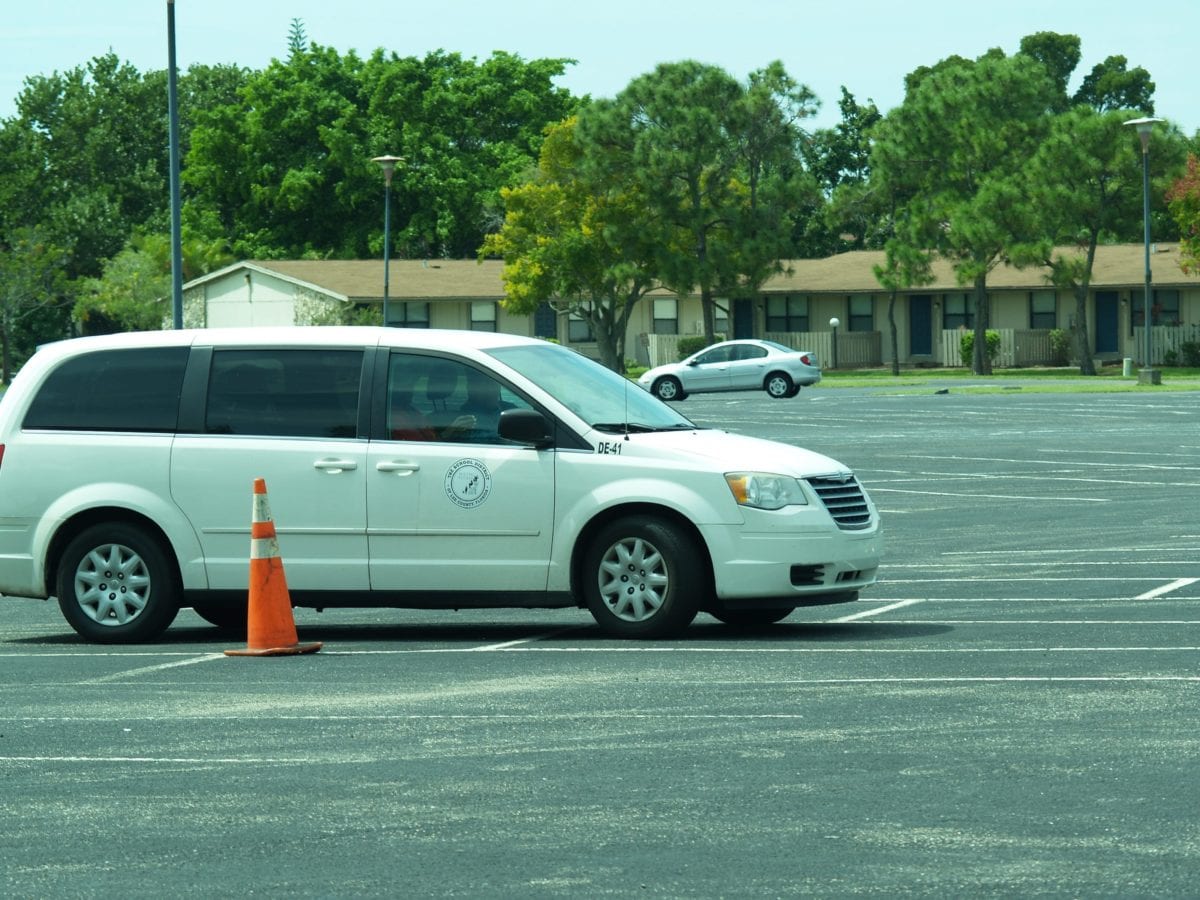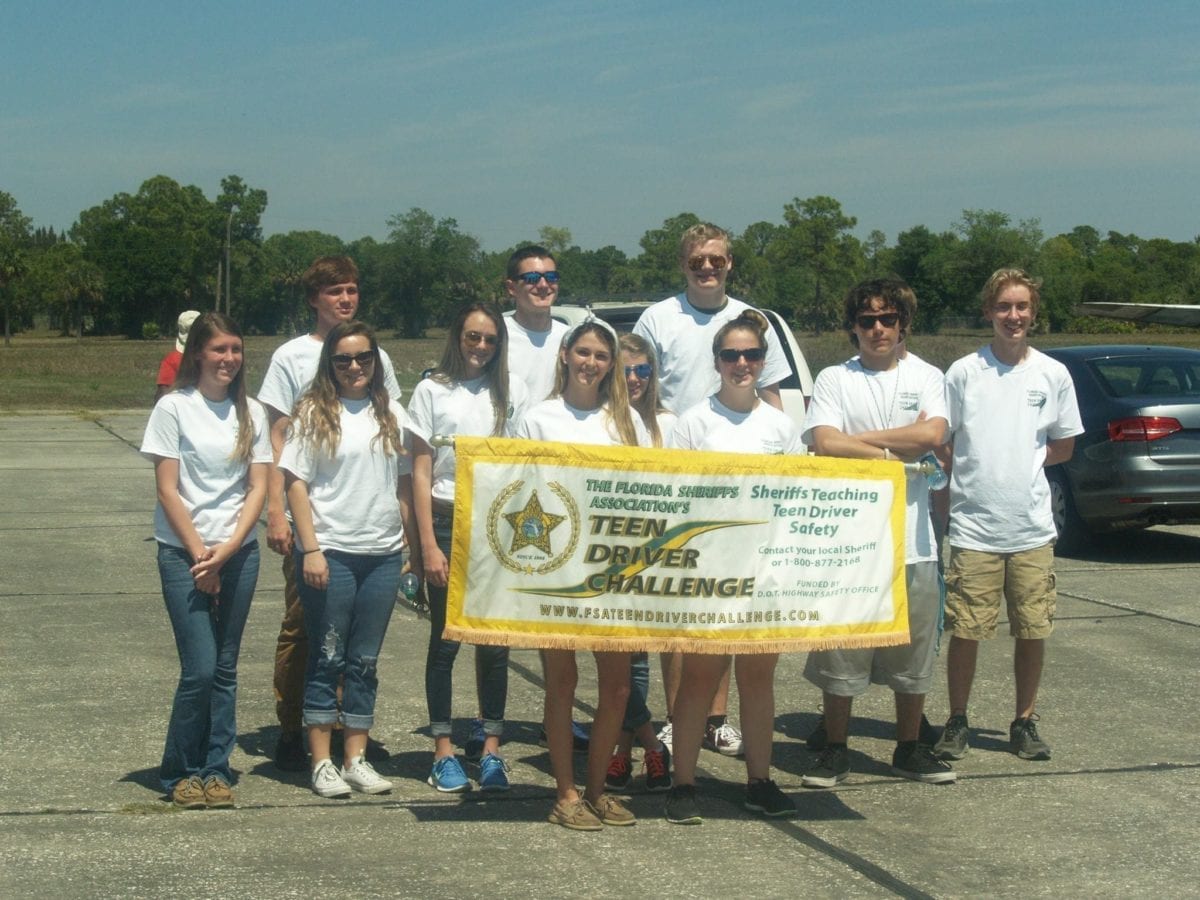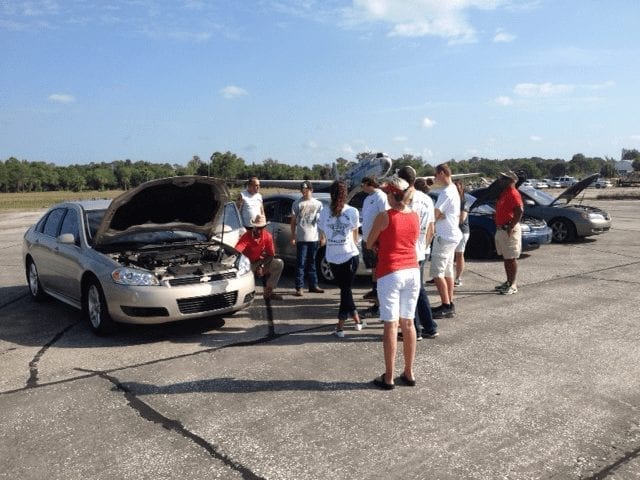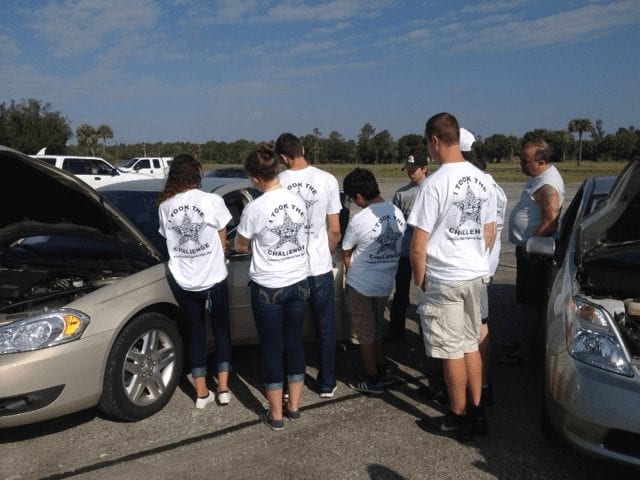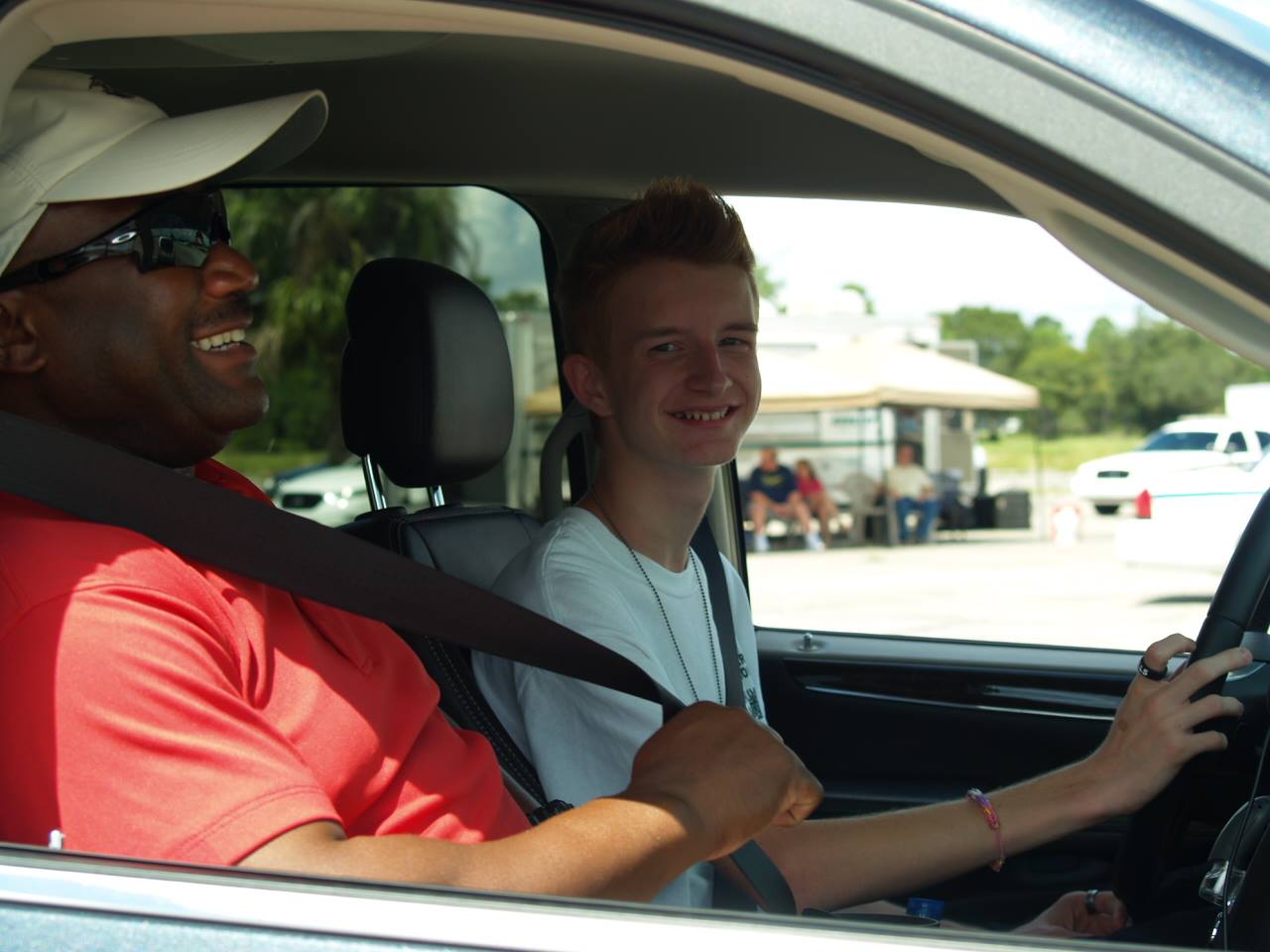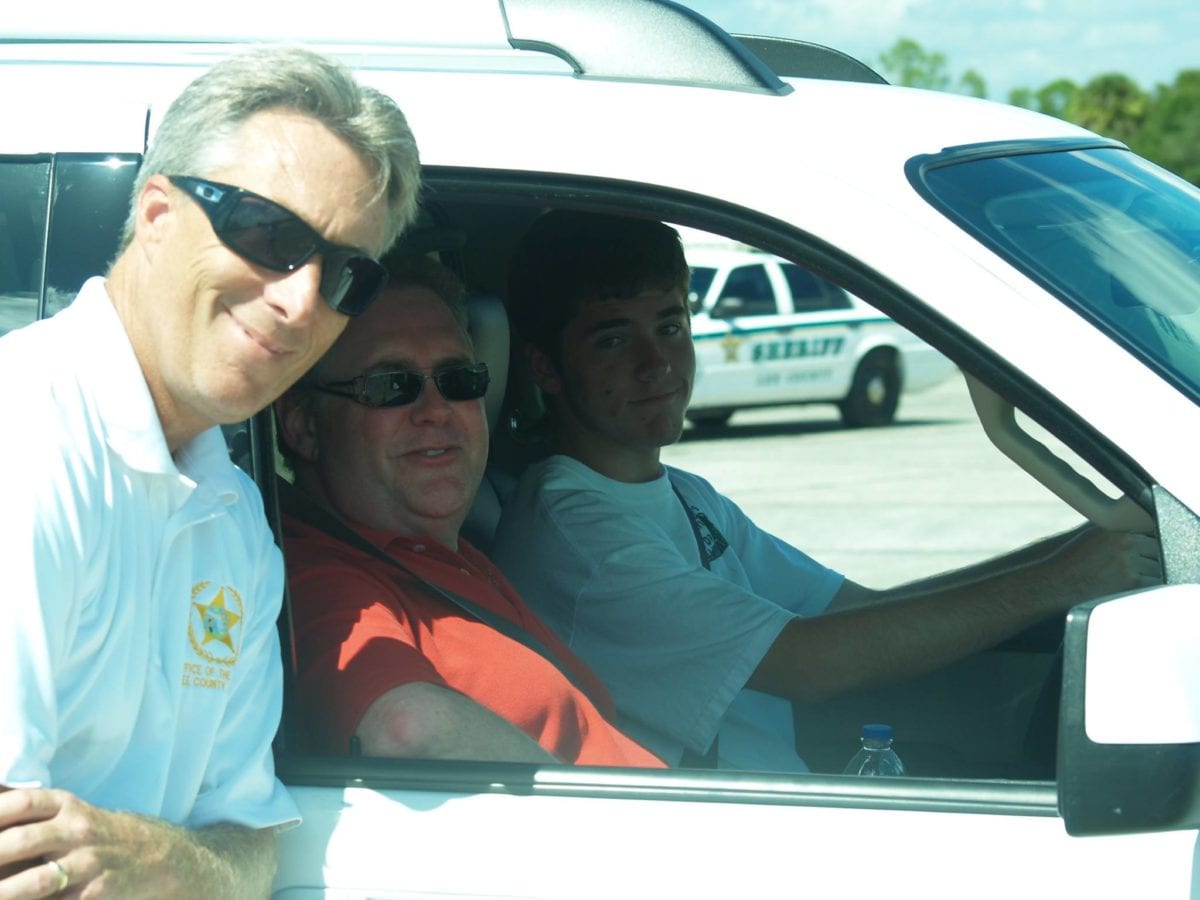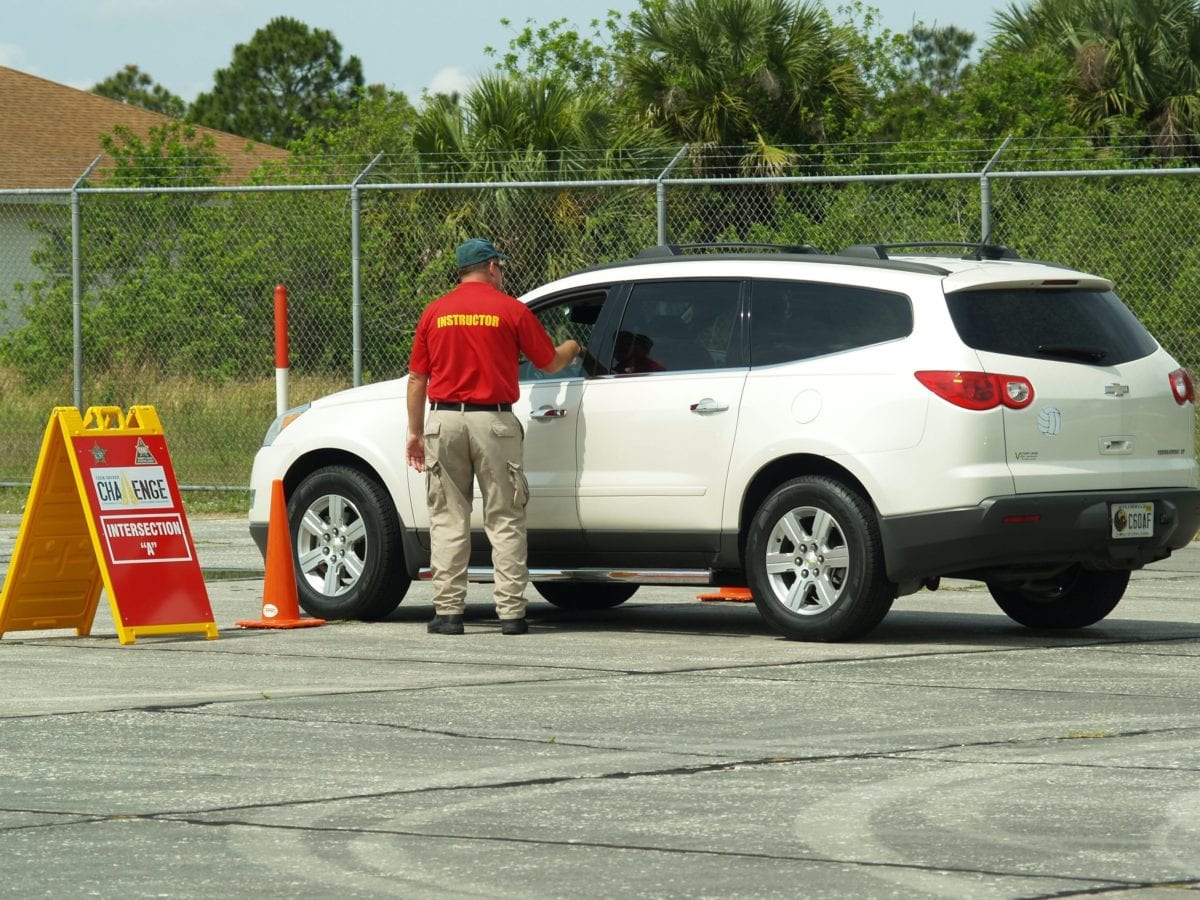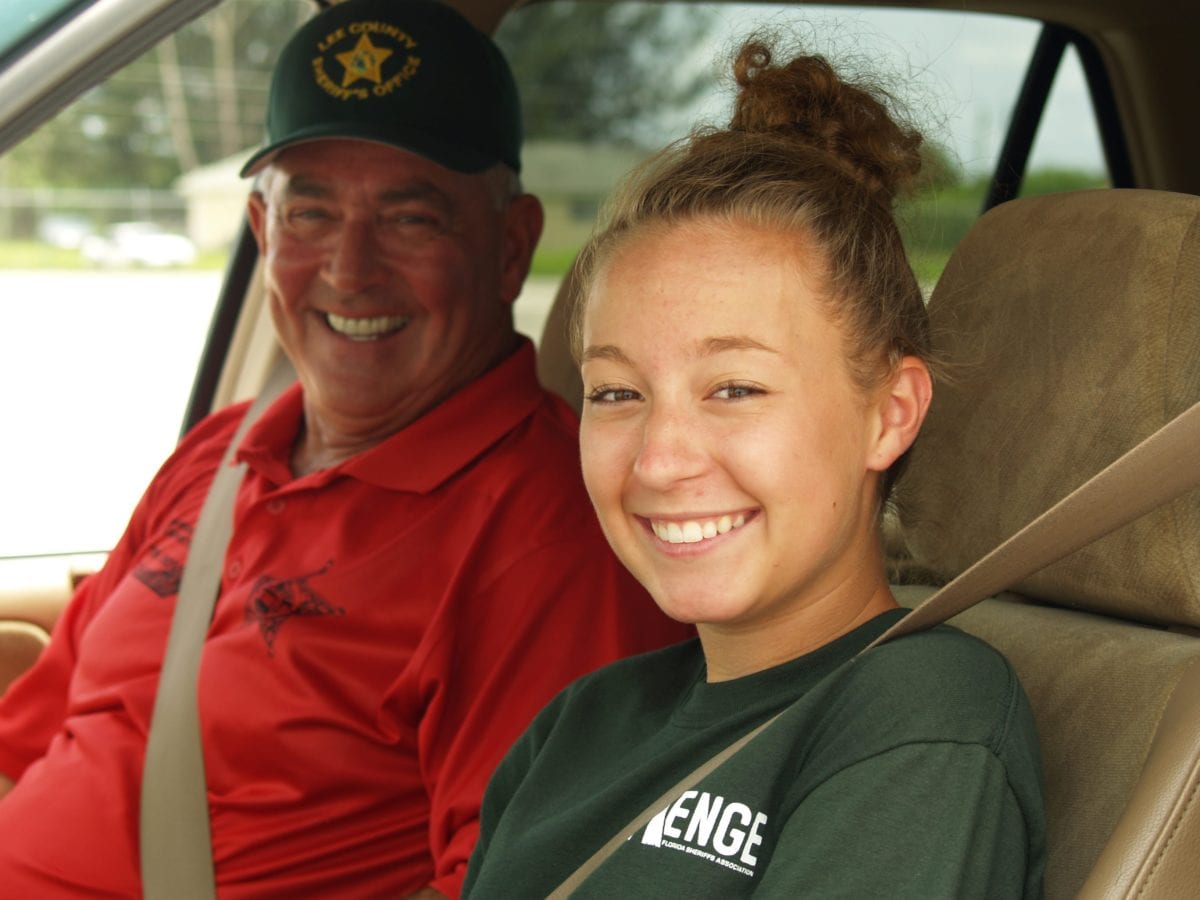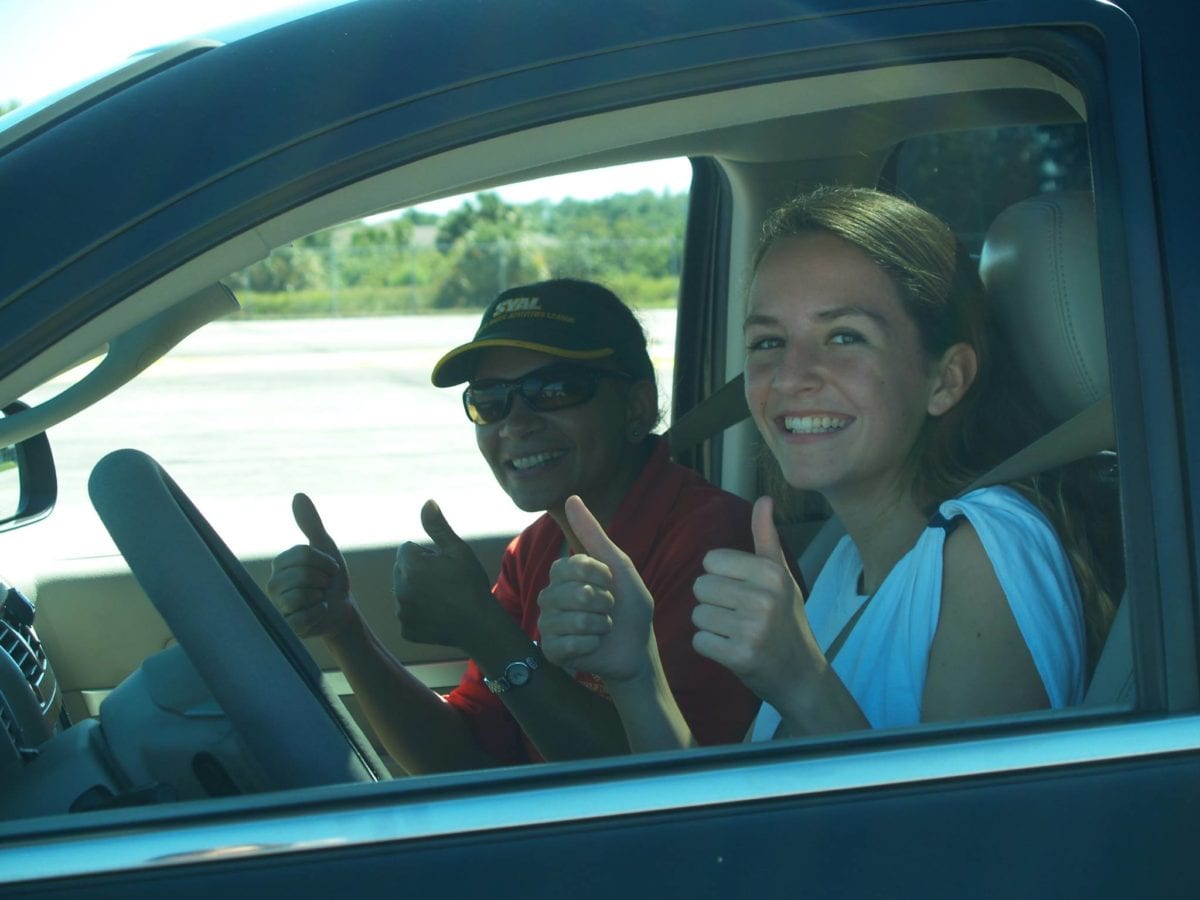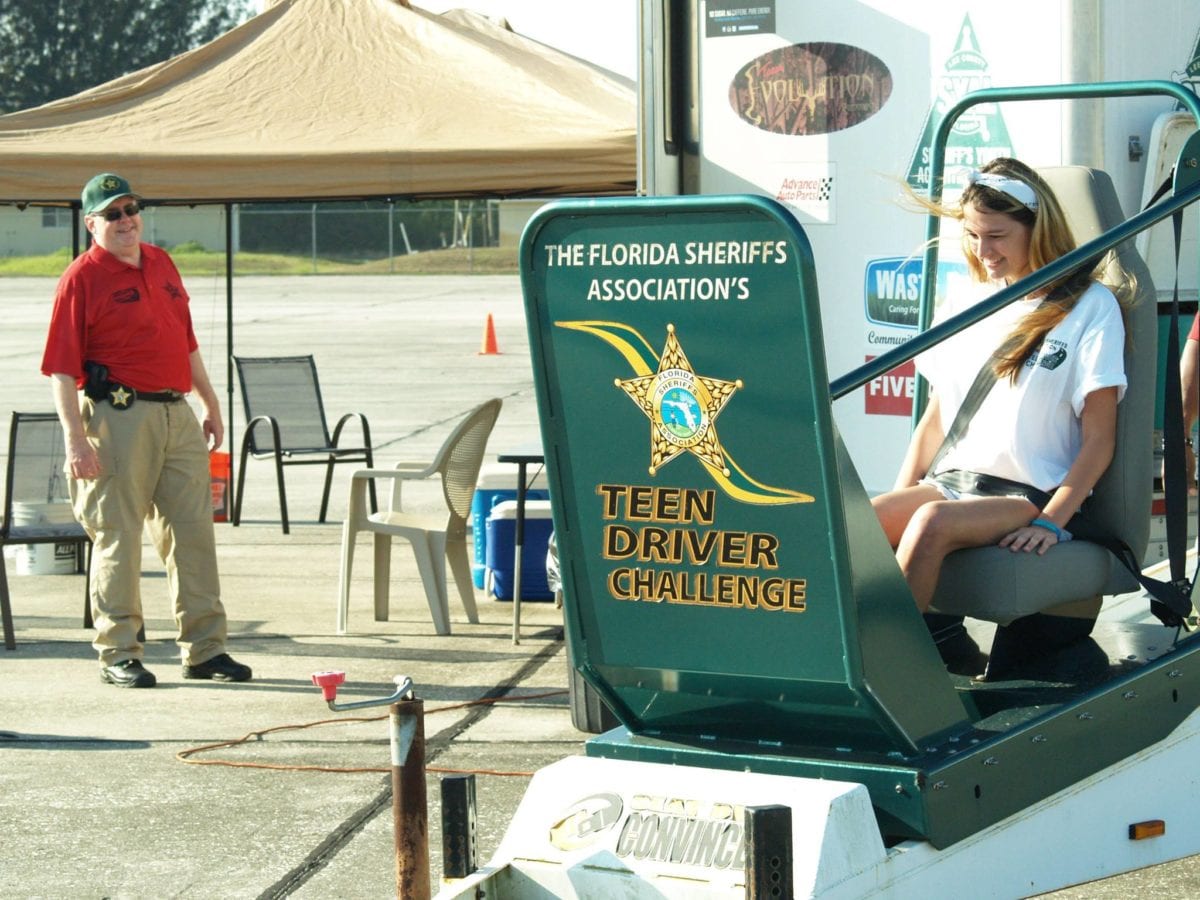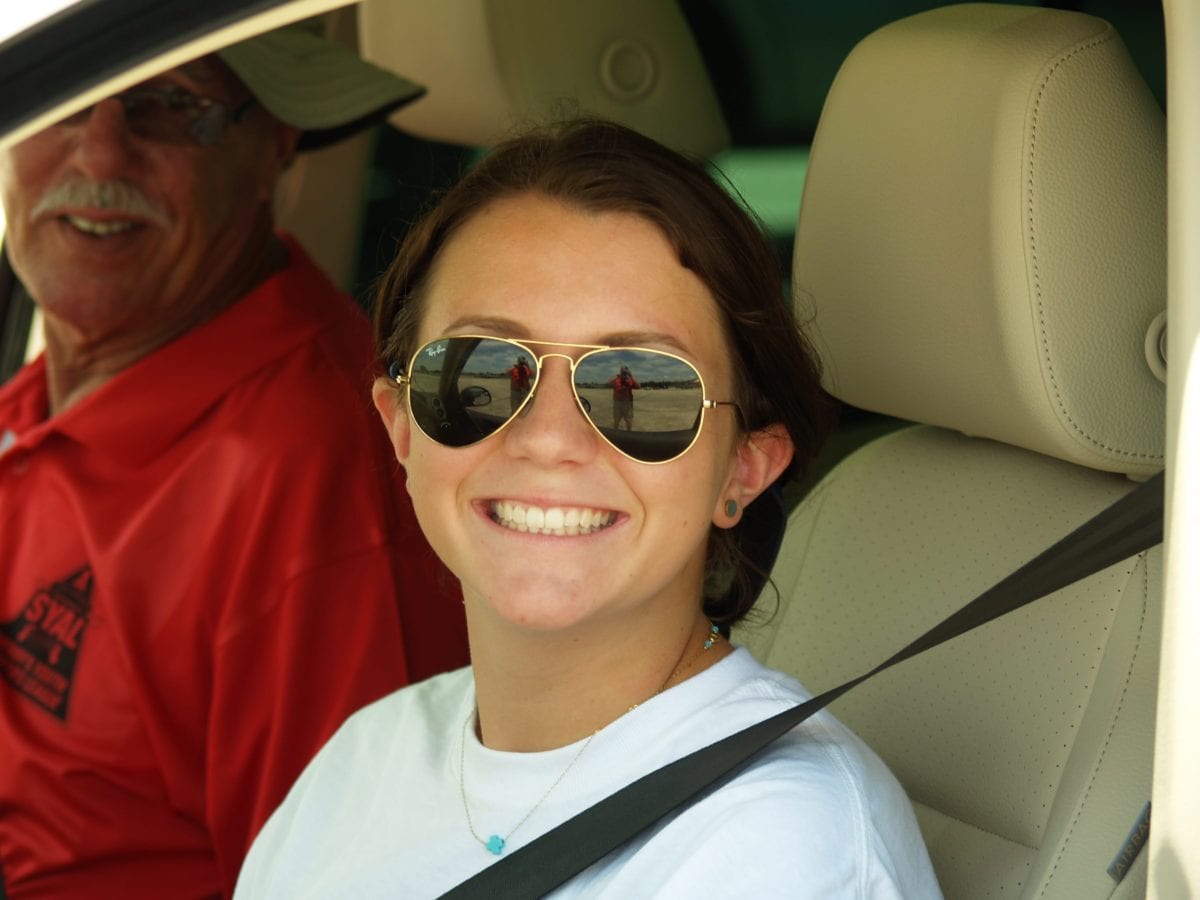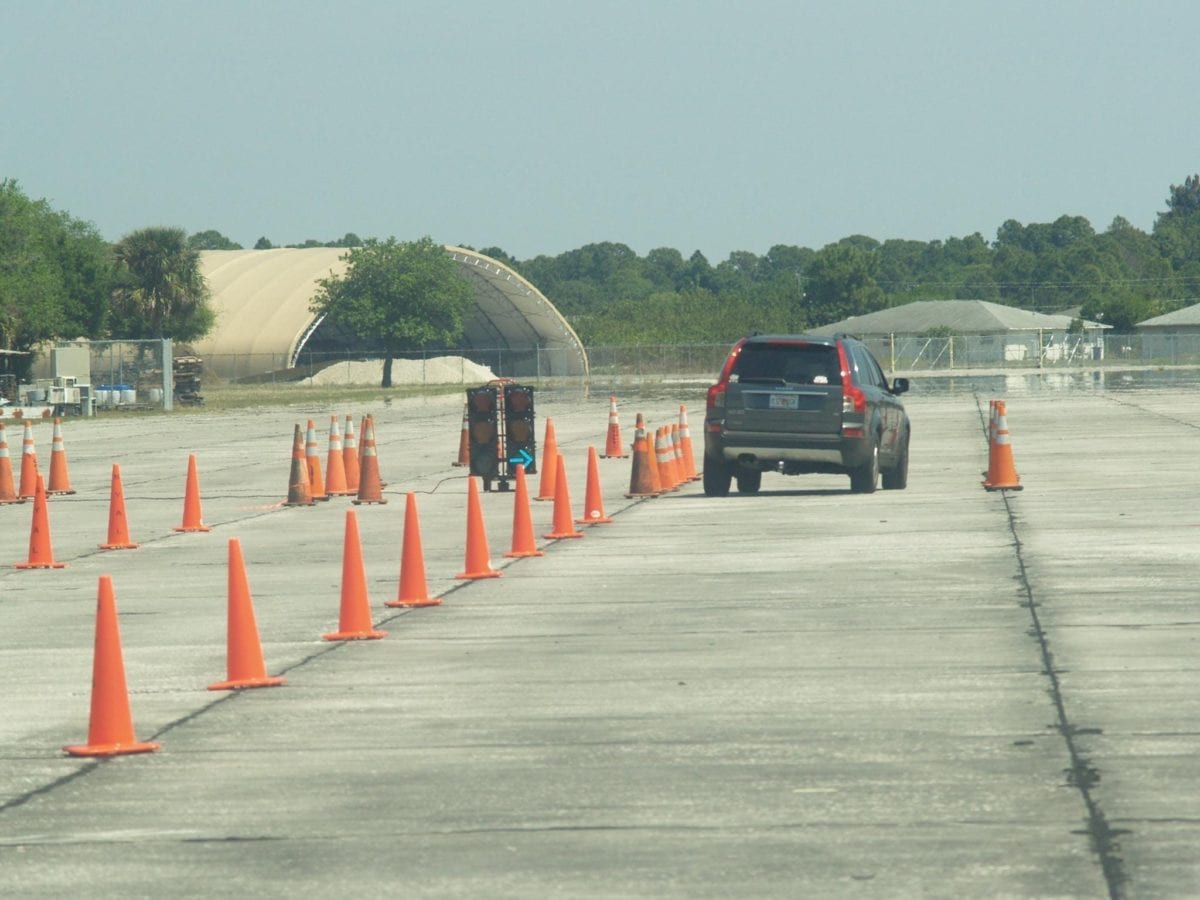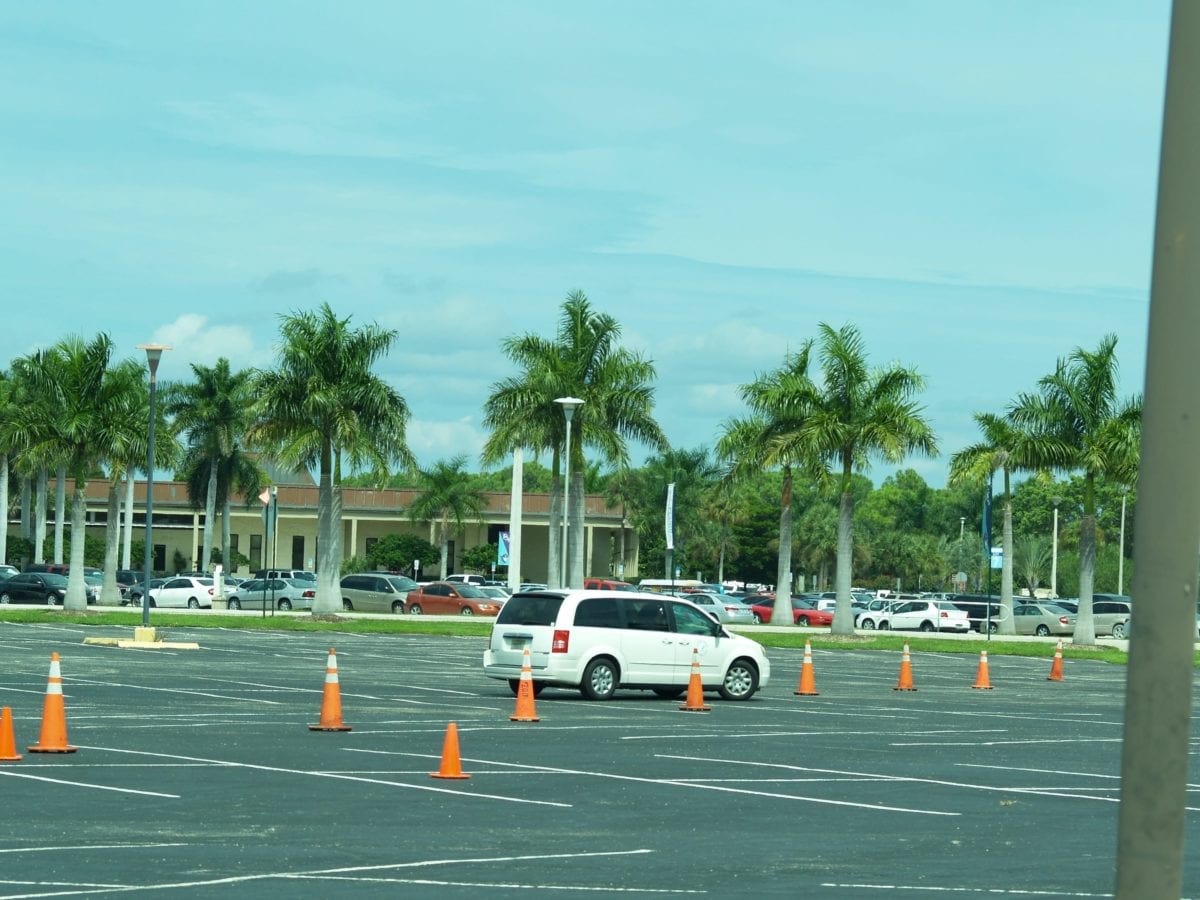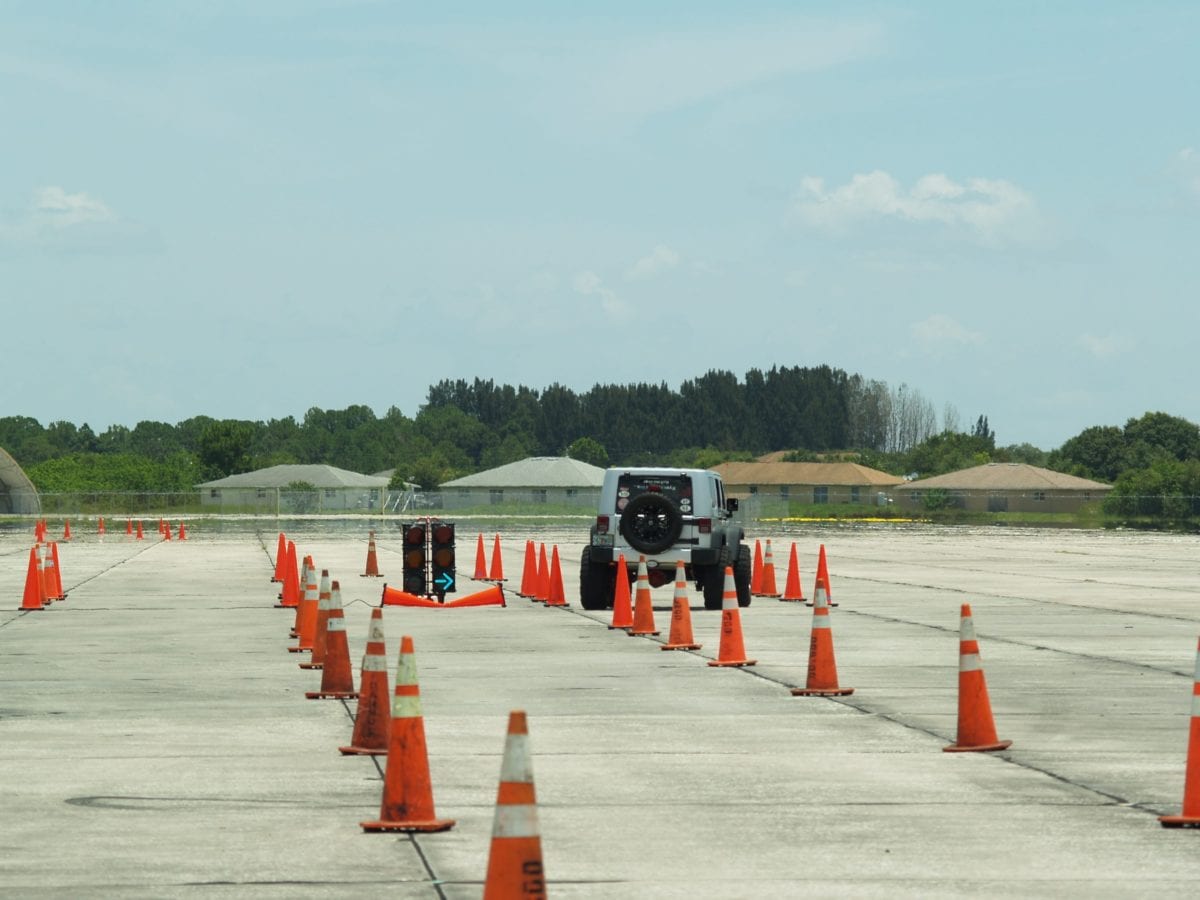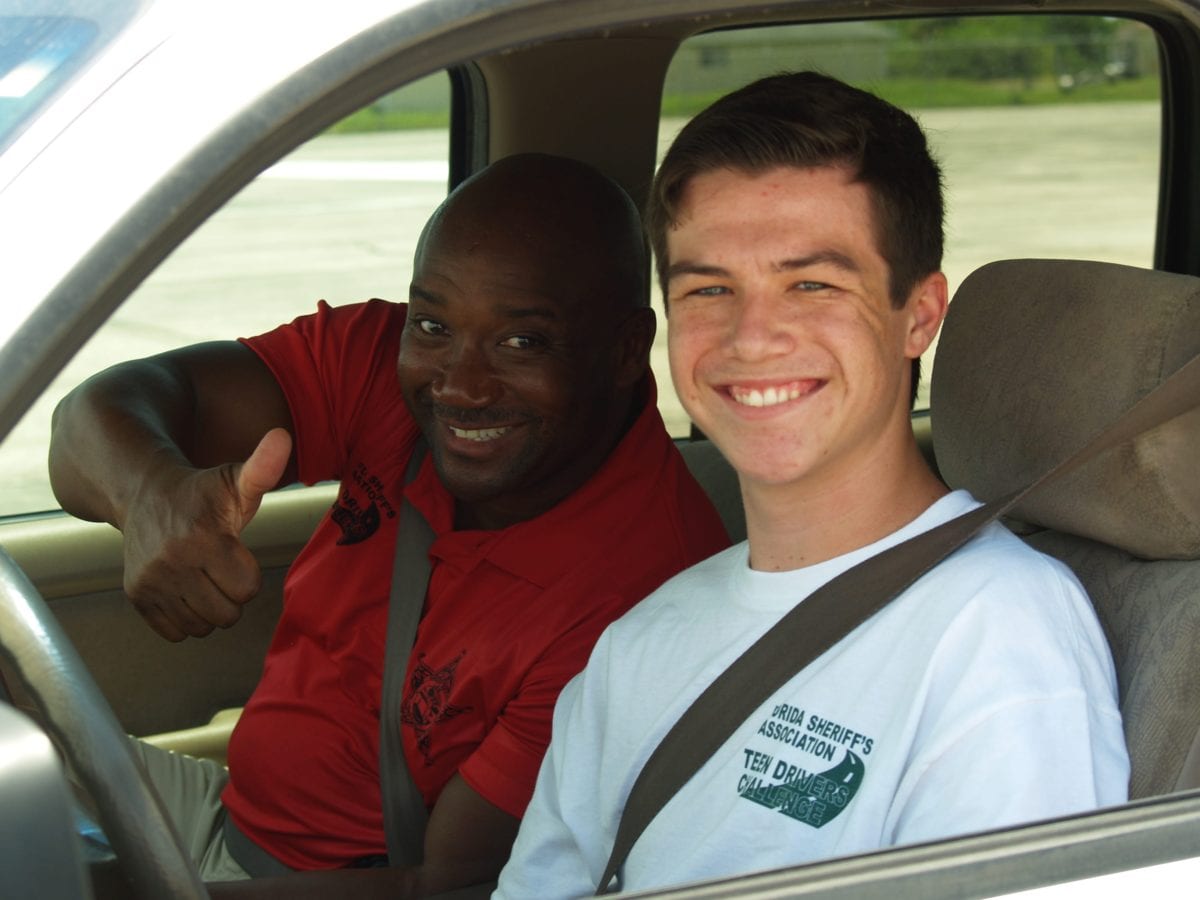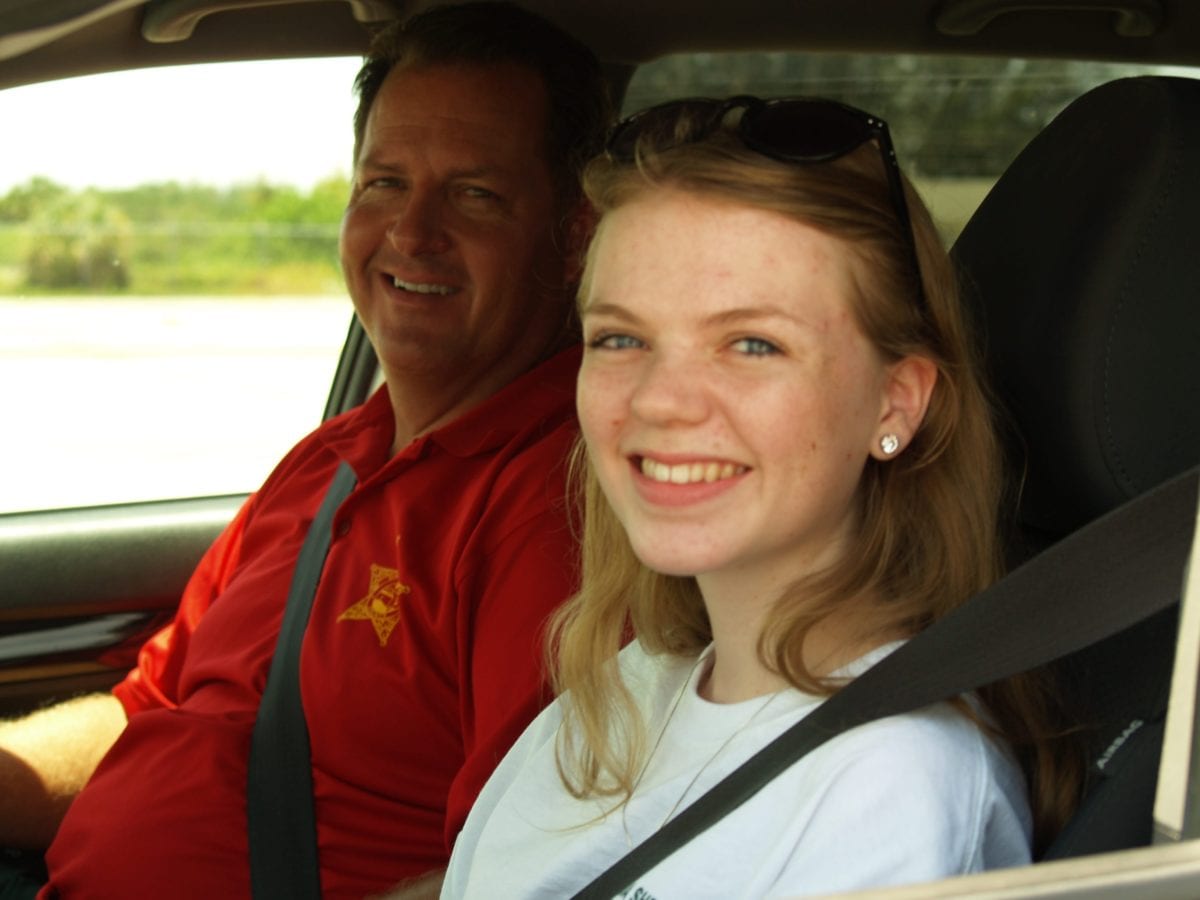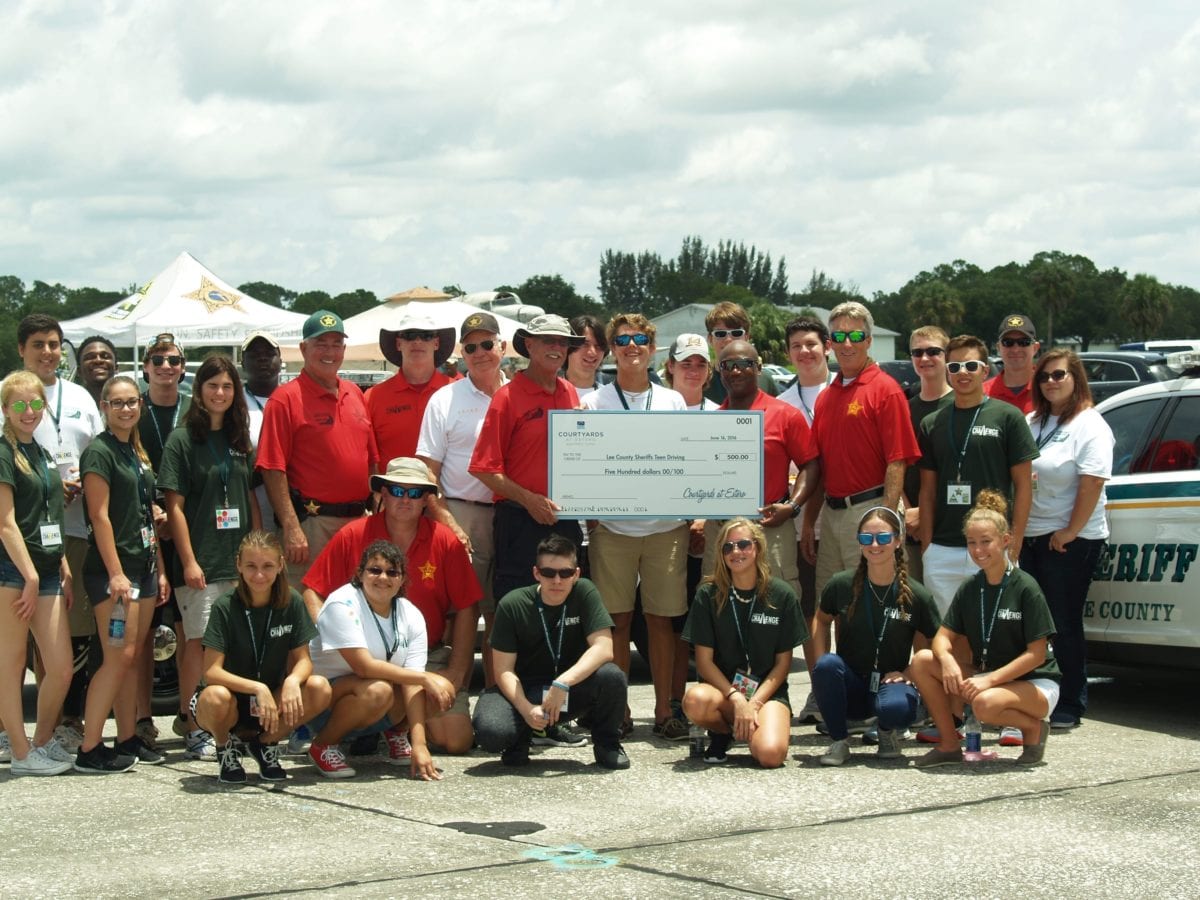 Teen Driver Challenge Objectives
The objective of the program is to enhance the young drivers' awareness of the complex task of operating a motor vehicle, as well as creating and practicing skills that will prepare them to not only anticipate but also handle hazards that occur daily in normal driving conditions. Law enforcement professionals have designed this program around the fact that most crashes involving teenage drivers are classified as "avoidable" and attributable to lack of experience or training. This shows that many teens are not prepared to make the vehicle respond appropriately.
The classroom segment gives the student a better understanding of the responsibilities and liabilities of the driver, vehicle dynamics, friction, and the effects of intoxicating substances on the ability to operate a vehicle. A traffic model is created at the beginning of the program and segments build on each other to a conclusion; 35 mph is fast. This portion of the program gives the students a better understanding of why the vehicle responds the way it does and prepares them for the exercises on the driving range. The basic principles of safe driving are emphasized throughout this program.
Skills and Techniques
Eight necessary skills, actions, and techniques of driving are identified as areas that teens need experience or training to operate a motor vehicle safely. Steering, acceleration, deceleration, backing, and off-road recovery are some of the tasks addressed in this program. Training exercises used in the Teen Driver Program have been adopted from the law enforcement training manual that is approved by the Criminal Justice Standards and Training Commission. Student drivers must complete the following exercises:
Forward and Reverse Serpentine
Cornering
Backing
Emergency Braking
Figure 8
Distracted and Impaired Driving Simulations
Skid Recovery
Evasive Maneuvers
All classes are conducted under the direct supervision of certified high-liability driving instructors. Instructors ride with each student, and students move to the next exercise only after the instructor feels the student has demonstrated a reasonable degree of skill.
So, what can we do to help ensure that our kids gain the experience necessary to become a good driver? The Teen Driver Challenge is a step toward accomplishing that goal. We feel it is an effective program at reaching teens, modifying their attitudes, and creating all-around better teenage drivers. We provide a training program that prepares them for emergencies they may encounter every day on our roadways & highways. We genuinely believe we can reduce the chances of a teen becoming a highway statistic.
25 to 30% of teen drivers are involved in a crash in their first year driving.
Sheriff Carmine Marceno and the Lee County Sheriff's Youth Activities League want to change this teen driver statistic, which is why we are pleased to offer a safety program for teen drivers. Motor vehicle crashes are the leading cause of death for those ages 15 to 19 across the nation. Safety on the roadways remains a priority of Sheriff Carmine Marceno, and he is committed to helping our youth get off to the best start behind the wheel.
The Teen Driver Challenge, which is supported by the Florida Sheriffs Association, is a classroom and driving experience that began locally in 2009. We express that safety on the road is everyone's responsibility. The Teen Driver Challenge is an excellent way for teens and parents to build the foundation for years of safe driving.
The Teen Driver Challenge provides a practical opportunity for students to learn defensive driving and vehicle control. This program is geared specifically for a young, inexperienced driver. The two-day program provides new drivers with the knowledge and understanding of vehicle dynamics and human kinetics; the forces created by an automobile and the effects of the forces on the human body.
Teen Crash Facts
Most young adults at the age of 16 take advantage of the privilege of obtaining a driver's license with little or no formal training.
The National Highway Traffic Safety Administration (NHTSA) reports motor vehicle crashes are the leading cause of teen fatalities in America. Based on miles driven, teenagers are involved in three times as many fatal accidents as all other drivers.
Specific behaviors are associated with the causes of this high fatality rate. Inexperience combined with speed, alcohol-related driving, not wearing safety belts, distracted driving (cell phone use, loud music, other teen passengers, etc.), drowsy driving, nighttime driving, and drug use contribute to this high percentage of preventable deaths.
Between 25 – 30% of teen drivers will be involved in a crash within the first 12 months of getting their operator's license.
Once you have received confirmation that you are registered for the course, fill-out, download, and print the forms below. Once forms are completed, please mail-in forms to this address:
Lee County Sheriff's Office
14750 Six Mile Cypress Pkwy
Fort Myers, FL 33912
Attn: Stacy DeTar